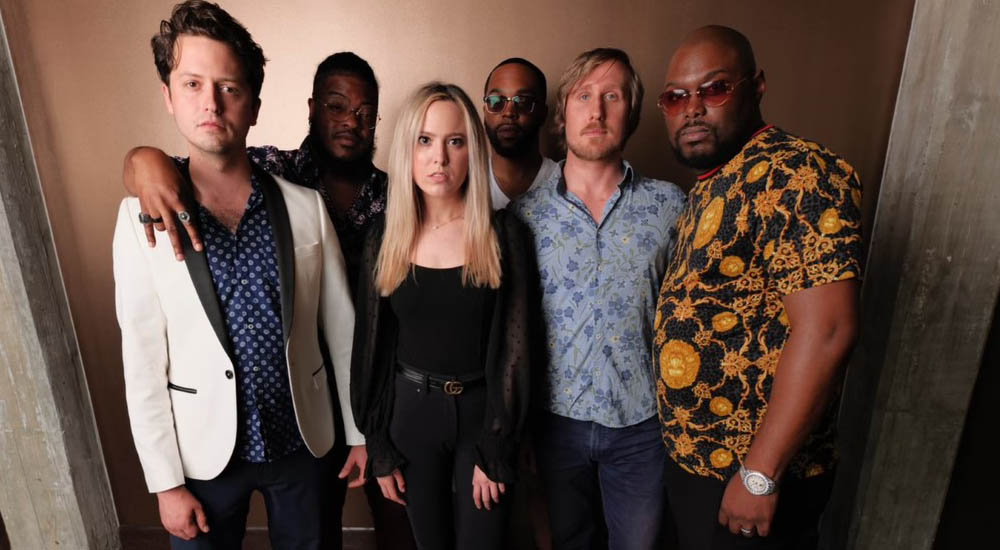 The Big 20's
December 31, 2023 @ 12:00 am

-

January 1, 2024 @ 12:30 am
Djangophonique is a virtuosic, instrumentally driven quartet led by guitar player Andrew Brown. With over a decade of national touring experience, Brown is no stranger to the stage and delivers every performance with personality and enigmatic charm. A true disciple of the style, Brown has spent countless hours immersing himself in the language of Django Reinhardt's jazz manouche, and he's joined on stage by bandmates that match his skill and passion for the material. The result is a sound that's unmistakable to fans of the music, and alluring to the uninitiated—a sound that can bring the lively energy of a parisian dance hall to the quietest listening room or captivate a buzzing festival audience with a shimmering ballad. With respect for the tradition and a fearless creativity that bends the conventions of the style, Djangophonique is keeping the Hot Club revival alive and well.
Andrew Brown grew up in a house full of music. His father was a motown session musician playing with the likes of Chuck Berry and the Four Tops and his uncle was a world-class jazz bassist accompanying Art Blakey and Chet Baker among others. A steady stream of musicians passed through Brown's childhood home, leaving a rich sediment of musical interests and influences. Though he played his first show at 9, penned a folk opera at 14, was a member of several rock bands in high school and occasionally performed monologues by Lord Buckley, it wasn't until his early twenties that Andrew began performing professionally.
After an inspiring trip to New Orleans in 2010 Andrew co-founded The Appleseed Collective, with whom he would come to tour extensively. Appleseed played festivals and venues such as Wheatland, Sisters Folk Festival, The Ann Arbor Folk Festival, The Ark, Summercamp Music Festival, Cervantes Ballroom and many more. In 2017 Appleseed began to slow it's touring schedule and Andrew took the opportunity to deepen his studies of gypsy jazz, seeking out and learning from authentic masters like Angelo Debarre, Sebastian Gineaux, and Gonzalo Bergara. Djangophonique played their first gig at the Blue Llama Jazz Club in Ann Arbor MI in 2019.
The core group of Djangophonique includes Tyler Rindo on clarinet, Zach Croft on rhythm guitar, and Jorian Olk-Szost on upright bass. However Djangophonique often appears in different incarnations thanks to Brown's ever growing network of collaborators within the jazz world.