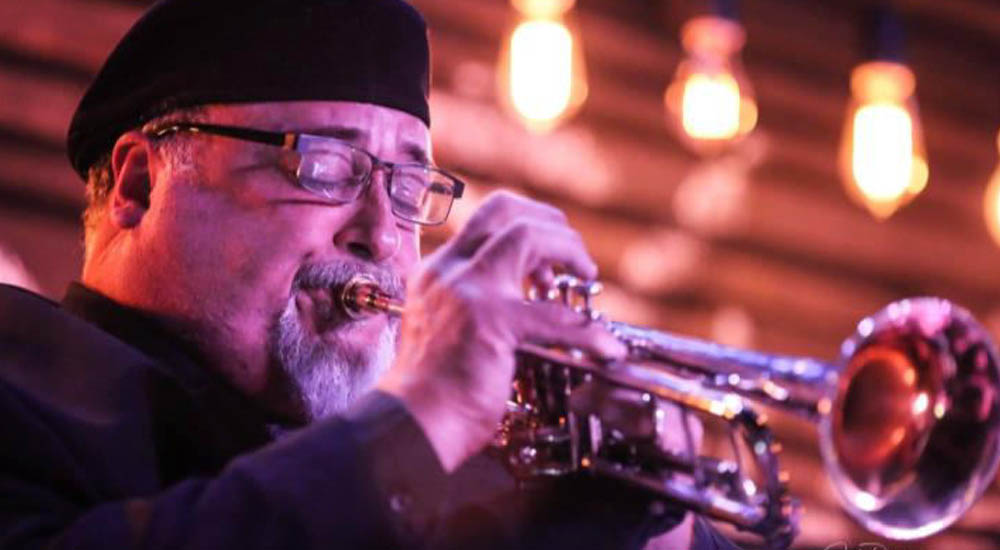 James O'Donnell
December 31 @ 10:30 am

-

2:00 pm
James O'Donnell has been entertaining Detroit audiences with his special brand of music for more
than three decades.
While known primarily as a trumpeter, he also plays
flugelhorn and coronet. And while his favorite music genres are Jazz, Big Band, Standards, and
Blues, his repertoire also includes R&B, Funk, Soul, Motown.
Over the course of his career, James has performed in more than 15 countries in North America, Europe,
Africa, and Asia. James O'Donnell's remarkable music career began
Here in Detroit, James has graced stages at renowned venues like Ford Field, Meadowbrook
Theater, Cobo Center, Hart Plaza, The Masonic Temple Theater, The Dearborn Performing Arts
Center, and The Detroit Institute of Arts.
James' music career began at age 9 when a member of The Detroit Symphony Orchestra
introduced him to the trumpet. He loved the instrument immediately and began practicing it
fervently. Then when he was 14, he joined the Jazz Band, Concert Band and Marching Band at
his high school. He studied music theory and harmony and earned a spot in the All City All
Star Jazz Orchestra.
At age 16, James became part of a group called "Kuumba," which means "creativity" in Swahili.
It was his first exposure to the music of Jazz legends, John Coltrane, Sun Ra and The Art
Ensemble of Chicago. Eventually, the band morphed into the famed "Sun Messengers." During
that time James learned the Costello embouchure technique and the Max Schlossberg
teaching method.
After graduating high school, James formed his first band. The Jazz sextet was called
"Chronology – Music of All Times" and they played at local Jazz joints around Detroit.
In his early 20s, James played primarily with The Sun Messengers. They opened for The Neville
Brothers, Buckwheat Zydeco and Dirty Dozen Brass Band.
In 1986, James moved to New York City and played in the Destiny Merengue Orchestra. That
same year he began working an eight-year stint working for the cruise ship industry. There he
played in show bands backing up stars like Julie Andrews, John Davidson and Charo. He also
played for bands like The Regular Boys, The Blues Disciples and Art of Fact.