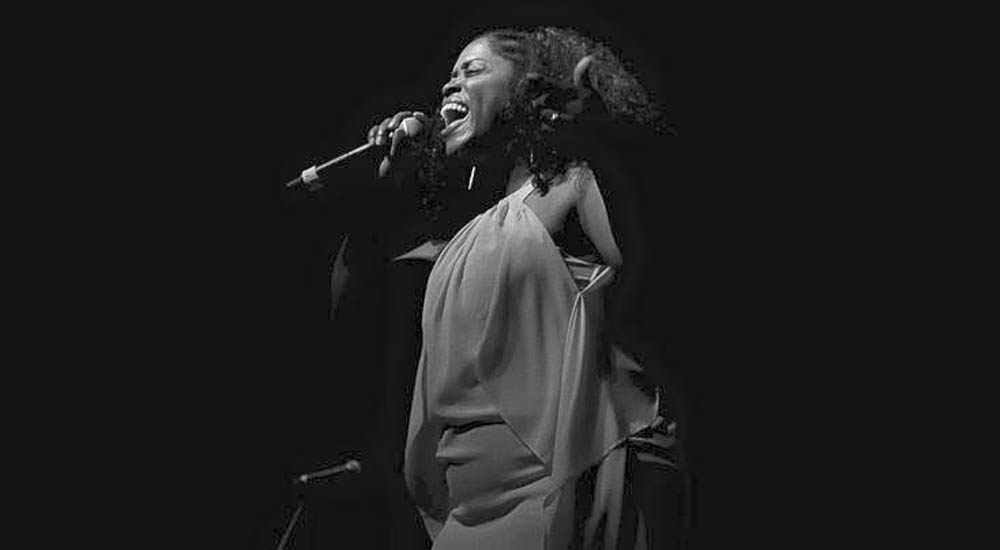 Carmen Miller
May 22 @ 7:30 pm

-

10:30 pm
A soulful songstress and energetic performer who brings the best of what people love about music together in one total package: great stage presence and a powerful quality sound. Her voice is inviting and stirring in a way that makes you want to hear more. She also has the ability to create an exciting atmosphere anywhere with all of the emotion she brings to each song. Having crafted lyrics and melodies all of her life and developing into a prolific songwriter in her own rite, Carmen can emote her message on a broadly appealing level without losing the spirit of the message within each song. Her voice exudes sincerity in every word and every note.
A dedicated artist, she spends her time in the studio focused and intent on creating great music. When onstage, she is a captivating performer who involves the audience in every aspect of the music. People embrace her across age,cultural, and social backgrounds. She will dance, praise, unabashedly and with the greatest amount of enthusiasm possible. To see her perform is an experience unto itself.
Having grown up in gospel choirs, but with a pure rock n roll sensibility, Carmen's musical influences are diverse, having been exposed early on in life to pop, soul, jazz, rock, and gospel ( traditional and contemporary), hip hop, and folk music. She's "Paid Her Dues" in nightclubs, bars, churches, festivals, and concert stages all over the US with bands such as: East River Drive, Tantric Soul, Vertigo, and now The Overton Project.
T.O.P.is a group that was born from legendary band leader DuVal Overton's desire to work with and develop the best of the best musicians that the Midwest had to offer. A funky percussion section, sultry keys, rhythmic bass, and melodic guitar (sometimes flavored with hot horns) brew up the gumbo of soul, jazz, pop, R&B…*even rock and country if the venue or event calls for it… that allow these flexible talents to shine in any arena…Great Music For Any Occasion…is the goal. The finishing touch was the collaboration with Carmen Miller. Mixing these up into an original stew that blends the soul-enriching lyrical content with that good old-fashioned Rock and Roll sound, this lady is the real deal. She Rocks!!!
Carmen is a courageous talent looking to forge new ground in music and challenge the status quo. Her music is fearlessly positive,inviting and inclusive, unapologetically upbeat, and fiercely inspiring Rock and Roll; crossing barriers between soul/metal/folk/jazz/and much more…